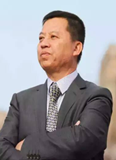 Prof. Liejun Li,South China University of Technology, China

李烈军教授,华南理工大学
Personal Website:

http://www.doctorinno.com.cn/article/12_0_25823_9880.html
Professor of South China University of Technology, doctoral supervisor, government special allowance expert of The State Council, National Science and Technology Award evaluation expert, President of Guangdong Doctoral Innovation and Development Promotion Association, Chairman of Guangdong-Hong Kong-Macao Greater Bay Area Metal New Materials Industry Alliance, chairman of Advanced Materials Association of Guangzhou Science and Technology Association, Executive president of Guangzhou Institute of Engineers, chairman of Guangzhou Metal Society. He has been engaged in the research and development and industrialization of advanced metal materials for more than 30 years, and has been engaged in technology research and development, production management and science and technology management in two large enterprises for more than 20 years, and has achieved a series of innovative achievements with important influence, and 15 achievements have won national and provincial science and technology awards. 28 authorized invention patents and 302 published papers have made important contributions to the development of China's material industry. He won the Guangdong Contribution Person of the Year, China Industry-University-Research Cooperation Innovation Award, Scientific Chinese Person of the Year, "My favorite Mentor" of South China University of Technology, Guangzhou Science and Technology Innovation Nanshan Award (initiated and named by Academician Zhong Nanshan) and other honors.